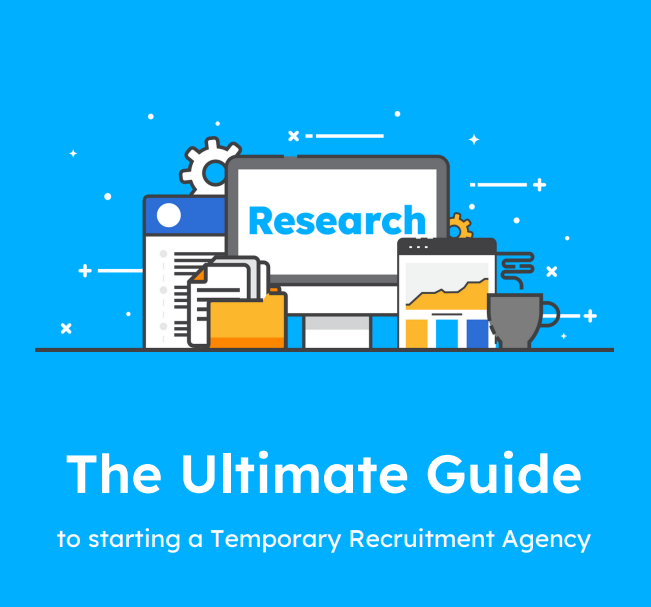 Download our free eBook
Starting a new business can be a daunting process, but research and planning can make it easier.
This eBook sets our what you should do and decide upon as you're beginning to set up your temporary recruitment agency, and offers advice on writing your business plan.
Ask yourself what are competitors doing that you would like to emulate? Where are there gaps in the market? These questions will offer you some inspiration for setting up your own venture.
The Ultimate Guide eBook includes:

Setting up your new business
Technology and software
Attracting talent
Vital skills
Marketing
Financial management
Payroll, funding and financing
Compliance
Download our eBook - just a few details...